About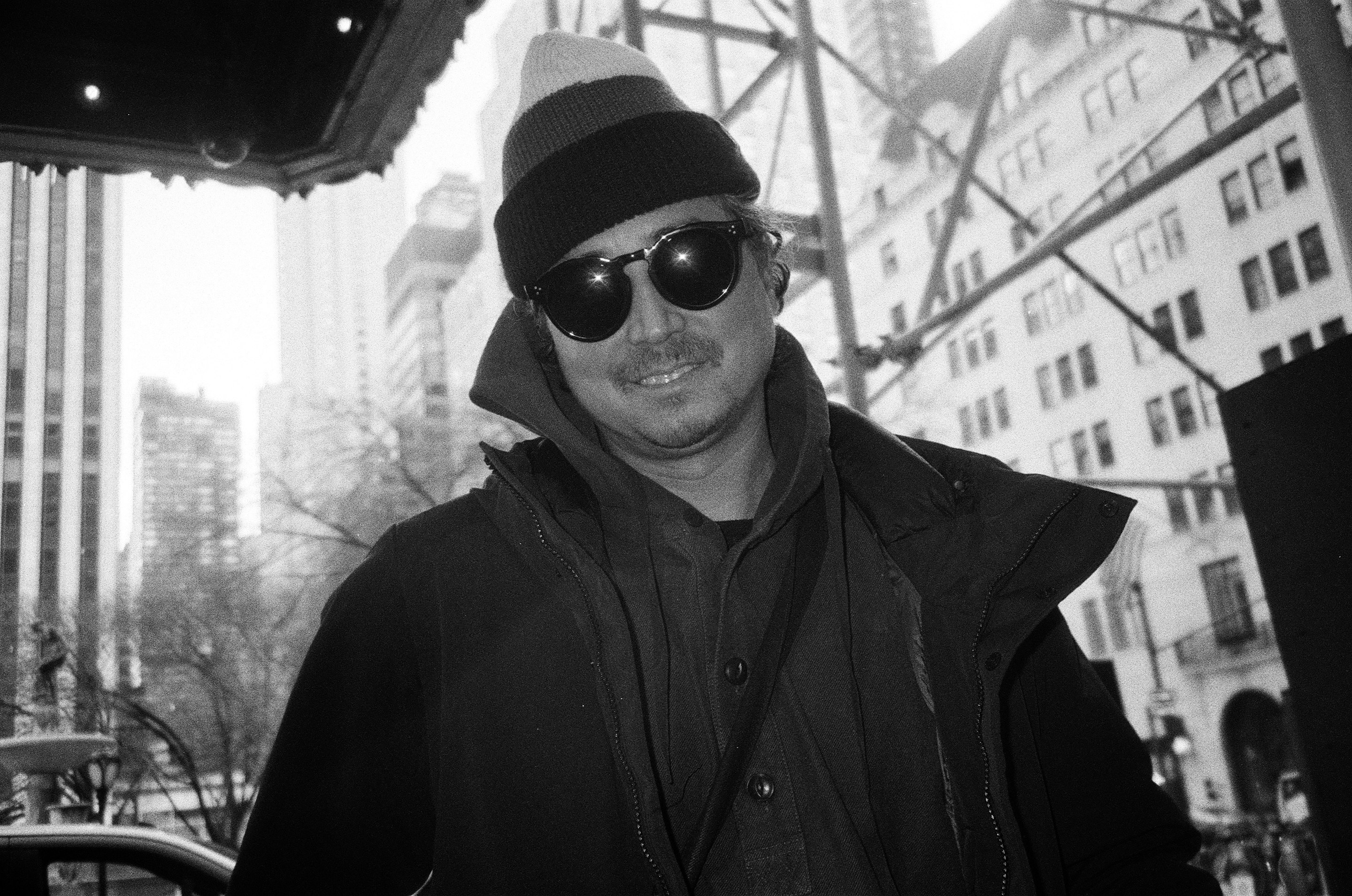 Joel Kazuo Knoernschild

Born in Southern California, Joel's a half-Japanese, multi-hyphenate, Emmy award winning film and commercial director who seeks to give a voice to marginalized individuals.

His web series "Almost Asian" co-created with his sister Katie Malia, explores the ethnic dichotomies and racial diversities prevalent in youth culture today and polaroids Katie's personal and professional struggles as she awkwardly attempts to maneuver through life as a half-Asian mix. Featured on PRI's "the World," The Washington Post, Fast Company and the Huffington Post.
Joel just wrapped up shadow directing the last two episodes of FX's upcoming feudal Japan show, "Shogun" with director Frederick E.O. Toye in Vancouver, Canada, spoken mostly in Japanese. Joel also directed all of the upcoming digital media.
Joel recently directed a trailer in Tokyo for Apple Music and is slated to direct a docuseries shooting in Japan for Disney+.

In 2020, Joel wrote and directed a 30 minute documentary for Netflix / Ryan Murphy entitled "The Boys in the Band: Something Personal," featuring interviews with late playwright Mart Crowley, director Joe Mantello and star-studded cast: Matt Bomer, Zachary Quinto, Jim Parsons, Andrew Rannells, Robin De Jesús, Brian Hutchison, Michael Benjamin Washington, Tuc Watkins and Charlie Carver.
Joel directed a docu-short that highlights the lives of eight individual dancers in Los Angeles during the COVID-19 pandemic. Following social distancing guidelines and filmed by a three person quarantine-crew, the film captures the artists' reactions and experiences when forced to stop and slow down time. Features an original score by musician, Julianna Barwick and had its broadcast premier on PBS.
In 2018 he participated in Ryan Murphy Televisions "Half Initiative" directing program, supporting minorities, women and LGBTQ+, where he spent his time on RMTV's new Netflix show "the Politician," starring Ben Platt, Gwyneth Paltrow, Zoey Deutch and Jessica Lange.
He spent most of 2018, 2019 & 2021 in NYC shooting and directing episodes for "POSE: Identity, Family, Community," a vérité documentary around the largest transgender cast ever assembled for television for Ryan Murphy Television / FX.

Joel's narrative short film, "VARMiNT" challenges life lessons in adulthood, social conventions and man's thoughtless disposals of life, Winning the Audience Award at the New Orleans Film Festival, Winning the Grand Jury Prize at Dances with Films, featured on Short of the Week and received a Vimeo Staff Pick.

His experimental short film "Sight Unseen" (presented by NOWNESS) features music by FKA Twigs and was screened at the Hammer Museum in Los Angeles.

In 2016, Joel attended the 68th annual Emmy-Awards along with Ryan Murphy for Inside Look: American Crime Story: The People VS OJ Simpson, which they WON an Emmy for Short Form Non-Fiction Narrative. Joel was nominated for the 70th annual 2018 Primetime Emmy Awards for his work on Inside Look: American Crime Story: Versace. This time he did not win. Joel was nominated for the 71st Emmy Awards and recently been nominated for the 72nd Emmy Awards for Pose: Identity, Family, Community. He did not win again.

Joel's directed two narrative pieces for the Olympic Channel entitled "Game Breakers" spotlighting marginalized, minority athletes who've overcome life obstacles and won Olympic medals.

Joel has directed music videos for Tom Petty, Julianna Barwick ft. Jónsi" (Sigur Rós), Dr. Octagon featuring Paul Banks (Interpol), LANY, the Knocks feat. Foster the People, Summer Moon (Nikolai Fraiture of the Strokes) and Gary Numan.
Joel's clients include Apple Music, Disney+, Porsche, Nike, Microsoft, Adidas, Levis, Puma, Rothy's, FX Networks, Netflix, Micron, Elemis, Digitas Health, Merck, EHE Health, Abbvie, Comedy Central, Lululemon, MINI Cooper, RYOT Studio, IOC Olympic Channel, Warner Bros Records, W20 Group, Universal Records, Columbia Records, Polydor Records, Sony Records, Ryan Murphy Television and more.
***AWARDS: 1x Emmy WINNER. 5x Emmy Nominee. Clio silver WINNER for Microsoft Sister City Installation (Julianna Barwick, Bjork), Clio bronze WINNER Microsoft X Ambassadors Boom app, Clio bronze WINNER for Microsoft "Muse Simulation Theory VR Experience" and Clio bronze WINNER for Pose: Identity, Family, Community S2. New Orleans Film Festival Audience Award WINNER for narrative short film VARMiNT. Dances with Films Grand Jury Prize WINNER for VARMiNT.

***SHADOW DIRECTING PROGRAMS: Ryan Murphy Half Initiative 2018. FX Network. "The Politician." Shadowed Gwyneth Horder-Payton. Los Angeles. • "Shogun" 2022. FX Network. Shadowed Frederick E.O. Toye. Episodes 109 & 110. Vancouver, Canada.
AGENT
THE KAPLAN STAHLER AGENCY - Michael Kolodny
mkolodny@kaplanstahler.com
REPRESENTATIVE
ICONOCLAST - Aaron Bergman
bergman@iconoclast.tv
U.S. COMMERCIAL REPRESENTATION
GOOD COMPANY - Ryan Heiferman
ryan@goodco.tv
CANADA COMMERCIAL REPRESENTATION
TREPALM - Ryan Heiferman
arozanec@trepalm.com

MUSIC VIDEO REPRESENTATION
US
LAS BANDAS BE BRAVE - Jen Herrera
jen@lasbandas.tv
UK
LAS BANDAS BE BRAVE - Andy Roberts
andy@lasbandas.tv

ALL OTHER CONTACT
joel@joelknoernschild.com